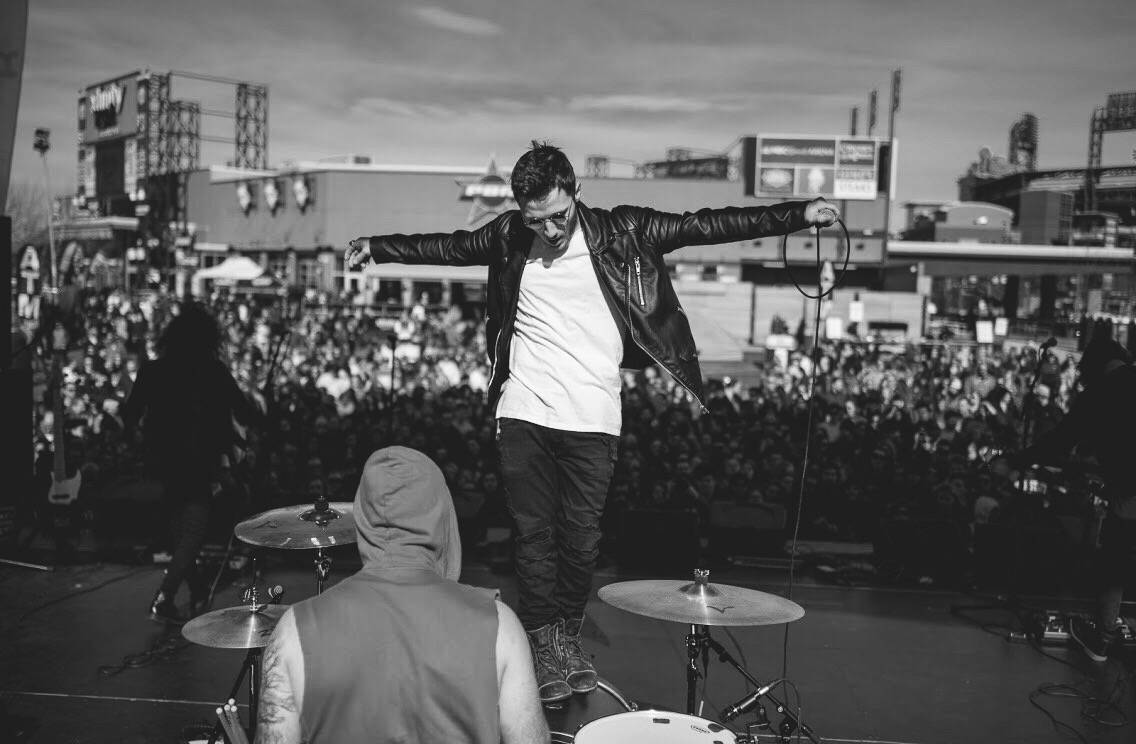 BIO:
Forged in the suburban sprawl between Philadelphia and New York City, SAINT SLUMBER is an all-American rock band. Formed in the small, quiet towns of their upbringing, the alt-pop trio is comprised of vocalist Joshua Perna, guitarist Aaron Brown, and drummer Matt Carpenter.
Self-producing all of their own records, their creative autonomy was first seen in the band's 2017 debut EP entitled YOUTH//1. In its first year, the band's debut tracks accrued a million streams as they finished the year strong by playing Philadelphia's Winter Jawn Festival with Dashboard Confessional and the Struts to a record-breaking crowd. The band soon after announced their next record and the second installment in their YOUTH// trilogy: YOUTH//2.
SAINT SLUMBER began it's second year with a bang, playing Radio 104.5's Birthday Bash with 30 Seconds to Mars, Portugal. the Man, and Walk the Moon on their Philadelphia stop of the Monolith Tour. The band released an ambitious string of singles and music videos, acquiring features and support by Billboard, Nylon, and Alt Press as they released YOUTH//2 in September of 2018. After supporting the record with a tour with Young Rising Sons, the band wasted no time releasing their single "FEVER," which was featured on Spotify's New Music Friday, and collaborating with EDM act Adventure Club on their single "MakeDamnSure."
In early 2019, SAINT SLUMBER announced the final installment to their YOUTH// Trilogy, YOUTH//3, which is to be released in August of 2019. The band released lead single "MANTRA" to critical acclaim from Live Nation's Ones to Watch and Alternative Press, garnering support from Spotify's "New Noise" playlist in its debut week.
SAINT SLUMBER's new single "MANTRA" is out now. Their new record YOUTH//3 is coming on August 16th, 2019.
Contact:
MGMT // Luca Zanello, luca@pykmgmt.com
BOOKING // Ben Mench-Thurlow, bmenchthurlow@apa-agency.com
PRESS // Sarah Facciolo, sarah@faccipr.com